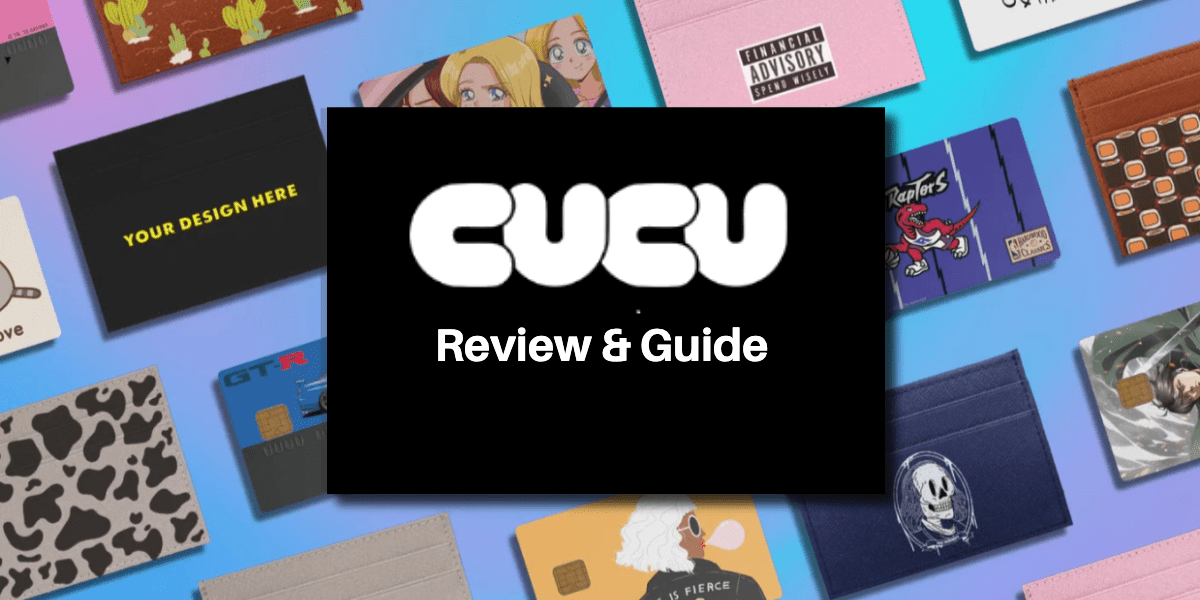 Are you looking for a way to protect and personalize your credit card or debit card?
Look no further than CUCU Covers Credit Card Skins! Their credit card skins come in a variety of background designs, from vibrant and modern to classic and subtle. We know that everyone has their own unique style when it comes to accessorizing, so we've got something for every taste. The material is durable and easy to maintain, so your card will look as good as new after every wash or wipe down.
Not only do their skins help protect your credit cards from scratches and wear and tear, but they are also great way to add some personality without making it too flashy or drawing too much attention. Add a touch of sophistication with one of their subtly designed backgrounds – the perfect combination of protection & style!
Check out the selection of credit card covers at CUCU Covers today!
Also Check Out My Overall Summary & Guide About Credit Card Skins Here: Credit Card Skins
What Is Cucu?
If you are looking for a way to personalize your debit or credit cards and make them stand out from the crowd, you might want to check out Cucu Covers. Cucu Covers are stick-on card skins that let you customize any debit or credit card in seconds. They come in thousands of designs, ranging from cute characters and colorful patterns to famous artworks and inspirational quotes. You can also create your own design by uploading an image or adding text.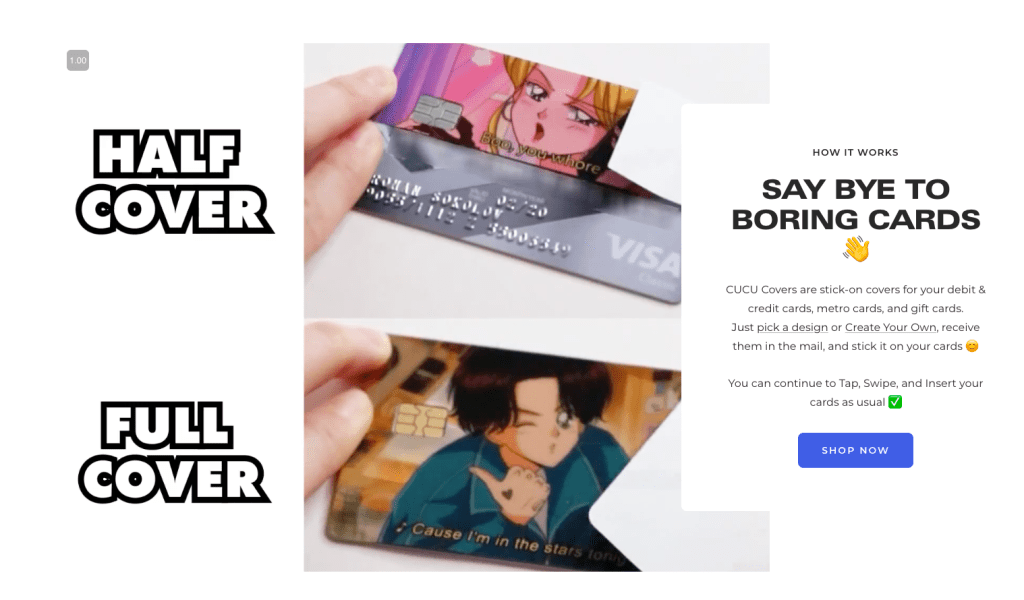 Why Would You Want One? What Are The Pros & Cons
But why would you want to cover your credit cards with CucuCovers? What are the pros and cons of using them? And should you buy one? Here are some points to consider before you decide.
Pros:
Cucu Covers are easy to use. You just peel off the adhesive backing, align it with your card, and press it firmly. You can also remove it anytime without leaving any residue.
Cucu Covers are durable and waterproof. They are made of high-quality vinyl that can withstand scratches, spills, and everyday wear and tear.
Cucu Covers are compatible with any card. They work with debit cards, credit cards, transit cards, gift cards, and even metal cards. They do not interfere with the chip, magnetic stripe, or NFC functionality of your card.
Cucu Covers are fun and expressive. They let you show off your personality and style with your card. You can choose from a variety of themes and categories, such as animals, sports, music, movies, cartoons, anime, gaming, travel, art, culture, and more.
Cucu Covers are affordable and convenient. They cost only $5 each (or less if you buy in bulk), and they offer free shipping on orders over $10 worldwide. You can also get discounts and promotions by following their social media accounts.
Cons:
Cucu Covers may not fit perfectly on some cards. Depending on the size and shape of your card, you may need to trim off some excess material or cut out some holes for the numbers or logos.
Cucu Covers may not last forever. Although they are designed to be durable, they may fade or peel off over time due to exposure to sunlight, heat, or moisture.
Cucu Covers may not be accepted by some merchants or machines. Some places may require you to show your original card design for verification purposes, or they may have trouble scanning your card if it has a dark or reflective cover.
What Customers are Saying
Further Thoughts
When visiting CucuCovers, you have the option to choose from pre-designed covers or create your own unique design (which many customers opt to do) and upload it through the website.
One aspect I particularly appreciate about this company is the ability to personalize your wallet cover.
Should You Try It?
If you want your cards to stand out and have some personality and to show off to your friends and family then why not. Its a fun idea. Go ahead and update your credit card skin.
Tips and Tricks For Use of Cucu Cards
Before applying a Cucu Cover, make sure your card is clean and dry to ensure optimal adhesion.
If you want to remove a Cucu Cover, use a hair dryer to heat up the adhesive and peel it off slowly from one corner.
If you want to switch between different designs, you can store your unused covers in a cool and dry place and reuse them later.
If you want to protect your card information from identity theft, you can use a Cucu Cover that has a solid color or a pattern that covers the numbers and logos.
What Designs They Offer:
Anime
Animal
Cars
Character Inspired
Funny
Food Junkies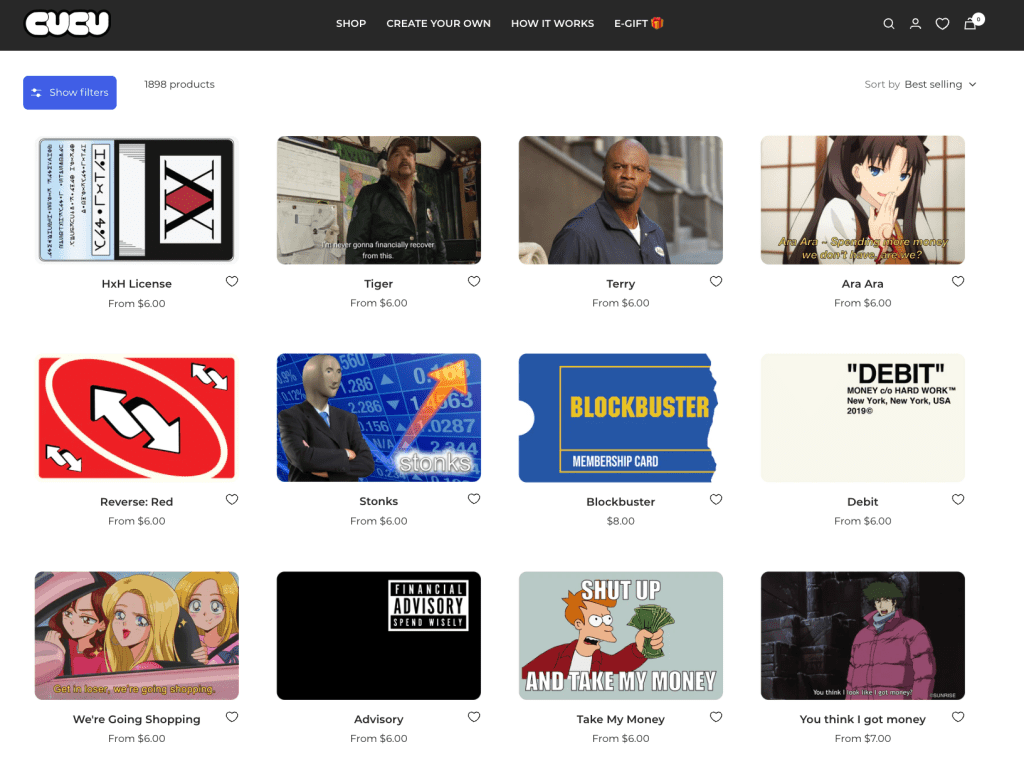 My Thoughts Upon Trying Them Out:
CUCU Covers Credit Card Skins come in a variety of background designs, from vibrant and modern to classic and subtle. The one I chose is a simple, classic design with a soft blue-gray background. It's a great way to keep my credit card looking stylish, but not too flashy.
The skins are made from a durable material that helps protect the cards from scratches and wear and tear. The material is easy to clean and maintain, and it won't fade or peel over time. The adhesive backing also keeps the skins firmly in place and prevents them from slipping off.
The skins are a great way to personalize my card without making it too flashy or drawing too much attention. The subtle background design adds a touch of sophistication without being too overwhelming.
One of the best things about CUCU Covers Credit Card Skins is the wide range of custom designs available. Whether you're looking for something bold and eye-catching or something subtle and classic, there's a design to suit any taste.
Overall, I'm really impressed with CUCU Covers Credit Card Skins. They're easy to apply and maintain, and they add a unique and stylish touch to my cards. I highly recommend them for anyone looking to customize their cards in style.
Conclusion
Cucu Covers are a great way to customize your credit cards and make them more fun and unique. They offer many benefits, such as ease of use, durability, compatibility, expression, and affordability. However, they also have some drawbacks, such as imperfect fit, limited lifespan, and potential rejection. Ultimately, the decision to buy a Cucu Cover depends on your personal preference and needs. If you value creativity and individuality over conformity and uniformity, you might enjoy using a Cucu Cover for your credit card. If you want to learn more about Cucu Covers or order one for yourself, visit their website.
FAQ's:
What Are Credit Card Skins
Credit card skins are thin adhesive covers that can be applied to the surface of a credit or debit card to personalize it. They do not affect how your card works and you can still use it in an ATM machine. There are many companies that specialize in providing high-quality card skins that are designed to protect your cards and give them a unique and stylish look.
Related Article – Find Out More About Credit Card Skins & Covers: Debit & Credit Card Skins: Make Payments Fun With Custom Sticker Covers For Your Cards.
What Are Cucu Covers?
Cucu covers are patented products that allow you to customize any debit, credit, transit or gift card in seconds. They are stick-on card skins that come in various designs or you can create your own. Cucu covers are easy to apply and remove, and they do not damage your card or interfere with its functionality.
How do I apply a Cucu cover?
To apply a cucu cover, simply peel off the backing paper and align it with your card. Press firmly and smooth out any air bubbles. Trim off any excess material with scissors or a blade.
How do I remove a cucu cover?
To remove a cucu cover, gently peel it off from one corner. If it leaves any residue, you can wipe it off with alcohol or acetone.
Will a cucu cover affect my card's chip, magnetic stripe or NFC?
No, a cucu cover will not affect your card's chip, magnetic stripe or NFC. Cucu covers are made of thin vinyl material that does not interfere with the signals or data on your card.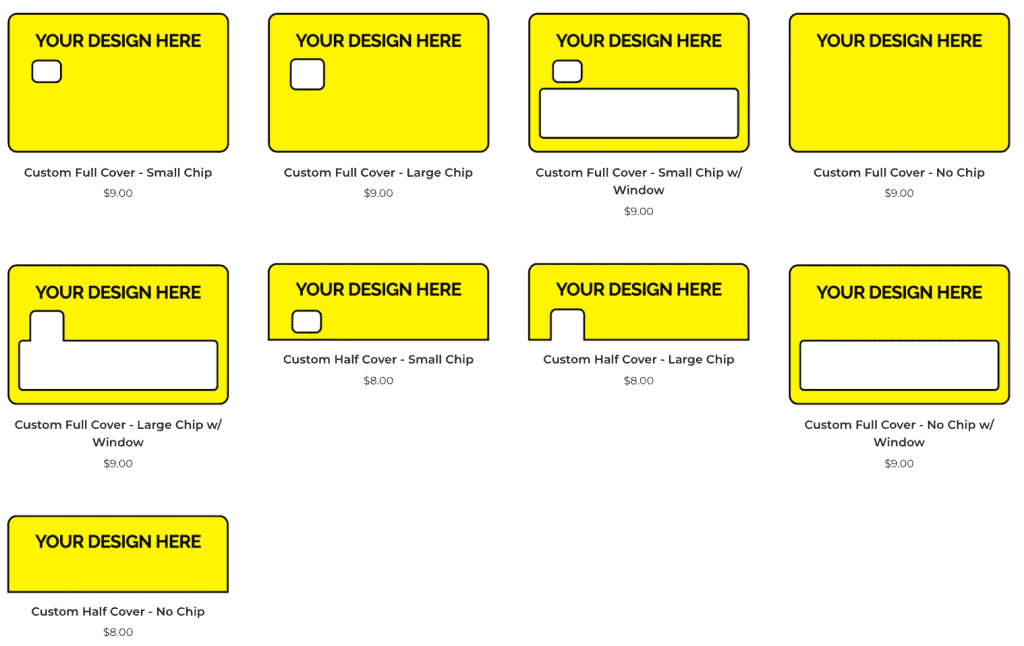 Can I customize My Credit Card?
Yes, you can use their online design tool to upload your own images or use their premade designs, layouts and text etc. You can also customize fonts, size, and color etc.
You could also use a free graphic design tool like Canva to design something and upload it to Cucu.
Are Cucu covers legal?
Yes, cucu covers are legal as long as they do not obscure any important information on your card such as your name, number, expiry date or security code. Cucu covers are also patented products and any infringement on our patent or designs will be pursued by us.
How long will a Cucu cover last?
A cucu cover will last for up to two years depending on how often you use your card and how well you take care of it. You can extend its lifespan by avoiding exposure to extreme heat or cold, moisture or abrasion.
How much does a Cucu cover cost?
A single cucu cover costs $10 USD and you can get free shipping on orders over $10 USD. You can also get discounts for bulk orders or referrals.
Where can I buy a Cucu cover?
You can buy a cucu cover online from the Cucu website There you can explore and learn more as well as choose from thousands of designs or create your own