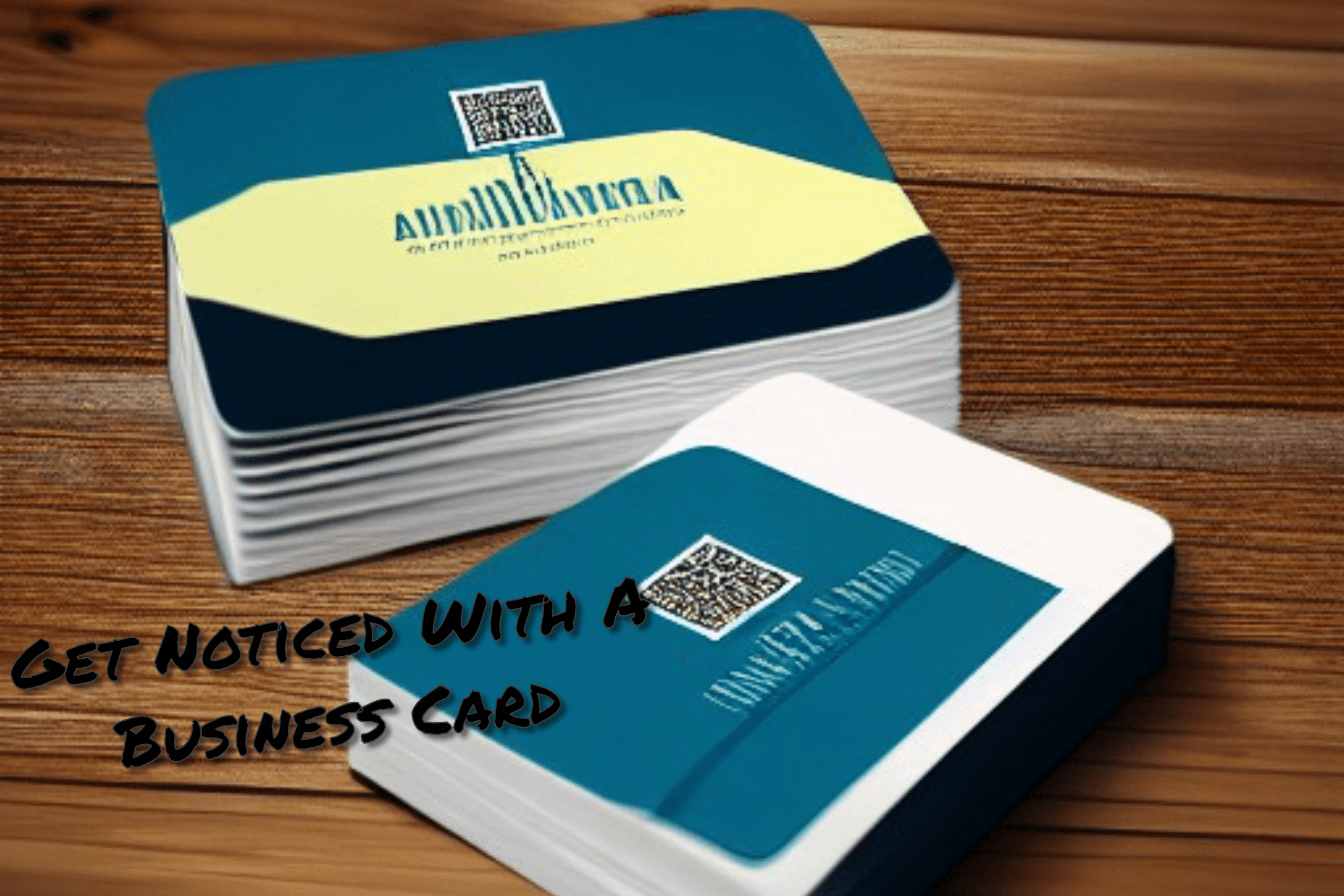 Are you tired of handing out bland business cards that get tossed in the trash as soon as you walk away? It's time to make your card stand out and be the talk of the town! After all, your business card is the first thing people see when they meet you, and it's often the only physical (and now sometimes digital) representation of your brand that they take away with them. So, why not make it count? Here we discuss how to make the traditional business card work for you in terms of design and how to stand out, whilst also touching on the modern approach to a business card – Introducing the digital business card or NFC card.
When taking the traditional route, heres how you can make your business card stand out:
Business Card Design is Key
Design is arguably the most important factor when it comes to creating a memorable business card. A well-designed card not only looks professional but also communicates who you are and what you do. Your card should have a clean, simple design that incorporates your branding elements, including your logo, color scheme, and typography. The layout should also make it easy for people to find the most important information, such as your name, title, company name, phone number, email address, and website. Consider including a tagline or a short description of what you do to help people remember what you're all about.
Materials and Printing Techniques
The materials and printing techniques you use for your business card can also make a big impact. If you're looking to create a high-end, premium feel, consider printing your card on thicker paper stock or adding a special finish like gloss or matte. If you want your card to be more eco-friendly, consider using recycled materials. When it comes to printing, there are many options available, including offset printing, digital printing, and letterpress. Each technique has its unique benefits and drawbacks, so it's important to do your research and choose the one that best suits your needs.
Unconventional Shapes and Sizes
One way to make your business card stand out is to choose an unconventional shape or size. Square, round, and die-cut cards can all help your card to stand out from the typical rectangular cards that everyone else is using. Just be sure to keep the design simple and easy to read, as overly complex designs can make your card harder to read and remember.
Add a Personal Touch
Adding a personal touch to your business card can make it more memorable and help to build a stronger connection with the person you're giving it to. You could include a handwritten note, a personalized message, or even a photo of yourself. If you're feeling creative, you could even include a QR code that links to your online portfolio or personal website.
Make it Interactive
Another way to make your business card stand out is to make it interactive. For example, you could include a scratch-off panel that reveals a special offer or discount. You could also include a fold-out section that provides more information about your business or products. The possibilities are endless!
Make It a Digital Business Card
With the rise of digital technology, so comes the ability to create a digital business card. Digital business cards are sent via email, text message, QR codes, or with NFC technology and can include more information than a traditional business card, such as links to your website or social media accounts. In addition, you can easily update them whenever needed, making them an ideal choice for those who are constantly changing their contact information or need to send multiple versions of their card.
By taking the time to create a memorable business card, you can make sure that people remember you and your brand long after they leave your presence. Whether you opt for a traditional paper card or a digital version, making it stand out from the crowd is key.
Read my related Post about Digital Business Cards
Where to Get Digital Business Cards
Below are a few of the companies that offer digital business cards. There are many more and you can even make your own for free using software like Canva
Dot
Popl – Read My Popl Review
V1CE – Read My V1CE Card Review
Blinq
Linq
Mobilo
Canva
Where to Design and Print Card & Paper Business Cards
There are several options for designing and printing business cards
UPS Store
The UPS Store provides business card printing services with full-color single-sided and double-sided cards, as well as custom envelopes and letterhead to present a professional appearance.
VistaPrint
VistaPrint is an easy-to-use platform to design logos and order business cards, with a range of finishes available.
Elite Flyers
Elite Flyers is known for its custom printing specialities including Spot UV, Foil Stamping, Full Color Foil, and 3D Lenticular.
Design Only:
Canva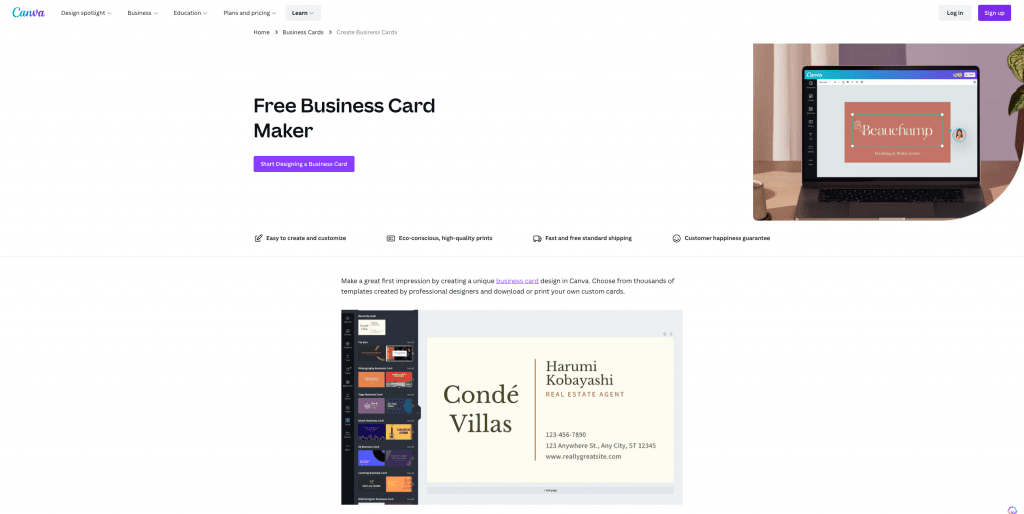 Free Business Card Maker Canva
Adobe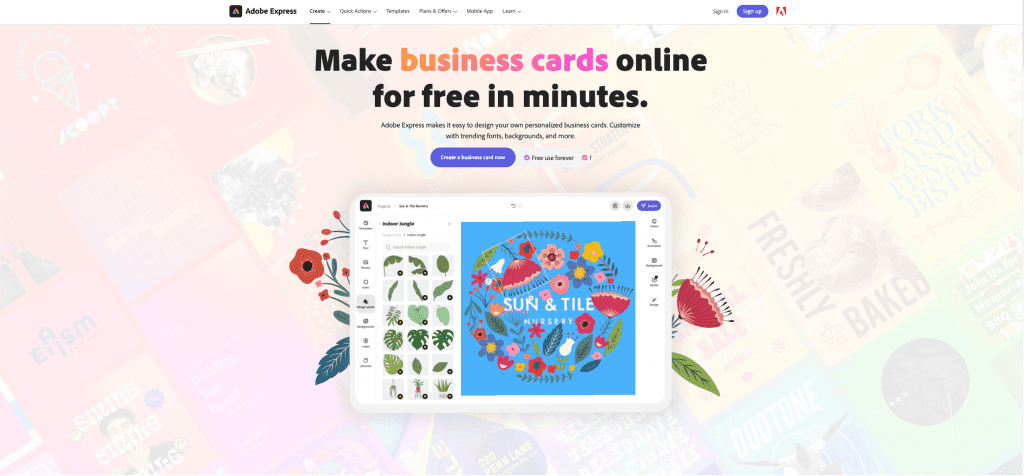 Free Business Card Maker Adobe
Evanto Market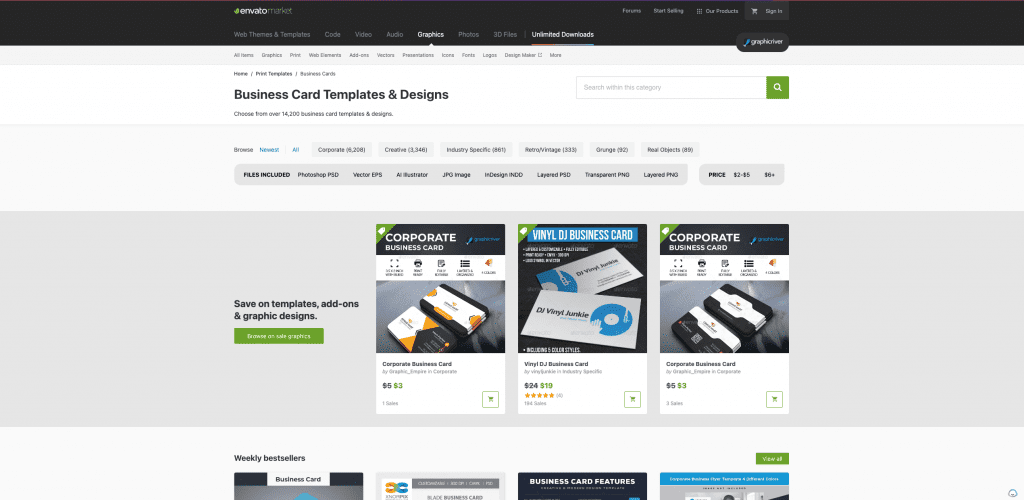 Tens of thousands of business card templates. Lots of great designs Evanto Market
Business Card Size
The typical size of a business card can vary depending on the location, but the most common size for a business card is:
In centimeters: 8.5 cm x 5.5 cmIn inches: 3.5 inches x 2 inches
In centimeters: 8.5 cm x 5.5 cm
In inches: 3.5 inches x 2 inches
These dimensions are widely used in many countries, including the United States, Canada, and much of Europe. However, its worth noting that some countries may have different standard sizes for business cards, so its always a good idea to check the local norms if you're designing a card for use in a specific region.
What to Include On a Business Card
| | |
| --- | --- |
| Name | It is essential to include your name on your business card. |
| Company Name | If you have a company, it's essential to include the company name on the card. For personal brands, use your personal name as the company name. |
| Job Title | Including your job title helps remind the holder of who you are, what you do, and how you met. |
| Phone Number | Even if you prefer other methods of communication, including a phone number is still important as it may be the preferred method for some people. |
| Email | Email is a standard method of non-urgent business communication and also allows the sender to attach documents. |
| Website URL | Adding a website URL is a non-aggressive way to invite customers to visit your site. |
| Social Media | If social media is relevant to your industry or can help showcase your personality, consider adding social media links to your business card. |
| Address | Including an address is necessary if you want customers to visit your office or store location. |
| QR Code | QR codes are still an effective shortcut to transfer data. Consider the benefits of using QR codes before including one on your card. |
| Slogan | A slogan is an optional addition to your business card that can help with brand identity and add personality. |
Other Design Ideas & Essentials for Business Cards
Ah, yes, the age-old question: how to design a business card that doesn't completely suck? Well, here's the secret: just copy other people's cards! You don't need to have a creative bone in your body – just wait until someone hands you a card that doesn't make you want to claw your eyes out, and then rip off everything about it that's not nailed down.
Of course, if you're in a "creative" field like party planning or retail, you might be able to get away with something a little wackier. But for the rest of us plebs, just remember these few simple tips:
Start with your logo. Because, let's be real, your logo is definitely the most important thing about your business. Make sure it's the biggest thing on the card so that people know you're serious.
Keep it simple. Don't try to cram too much information onto the card – people hate reading anyways, am I right? Just make sure you've got the basics covered: your name, title, company name, address, phone and fax numbers, and email and website addresses. No biggie.
Use an easy-to-read font. None of that fancy cursive crap – you want people to be able to read your card without squinting.
Stick to one or two colors. Because really, who needs more than two colors? Plus, it'll save you some money on ink.
How To Use A Business Card
Its a business Card, how hard can it be to use! The most important point here is not how to use them but to actually use them. What good are they if you don't use them to their full potential?
Here are a few tips on how to make the most of your cards:
Always give people more than one card. That way, they can give it to all their friends and family and help spread the word about your business. It's like a pyramid scheme, but for networking!

Include your card in ALL correspondence. Seriously. Whether you're sending an email or a handwritten letter, make sure that card is in there somewhere. People love getting random pieces of paper in the mail – it's like a little surprise!

And of course, you need to carry your cards with you at all times. What's the point of having business cards if you're not going to whip them out at every opportunity? Get yourself a fancy card case (because if you're not fancy, are you even in business?) and make sure those cards are clean and neat. You don't want to give the impression that you're some kind of slob, do you?
Food for Thought
A business card is much more than just a piece of paper with your contact information on it. You could say its the ultimate symbol of your worth as a human being….or perhaps thats taking it a bit far. But it is a physical representation of you and your brand, and its often the first impression that people have of you. So why not make it count? With a little creativity and some careful planning, you can create a business card that not only gets you noticed, but also helps you to make lasting connections.
Final Thoughts
In conclusion, a great business card can help you to set yourself apart from the competition and make a lasting impression. Whether you choose to focus on design, materials and printing, unconventional shapes and sizes, personal touches, interactive elements, QR codes and other innovations, or a fully digital business card that can be used over and over as well as creating a great impression, there are many ways to make your card stand out. Dont be afraid to get creative and have fun with it!
If you want to investigate the modern approach to business cards, take a look at our reviews and posts about the latest and greatest digital business cards.
Digital Business Cards – A Modern Take On The Traditional Business Card
Your business card is a reflection of who you are and what you do, so make sure its one that people remember and hopefully put to good use!