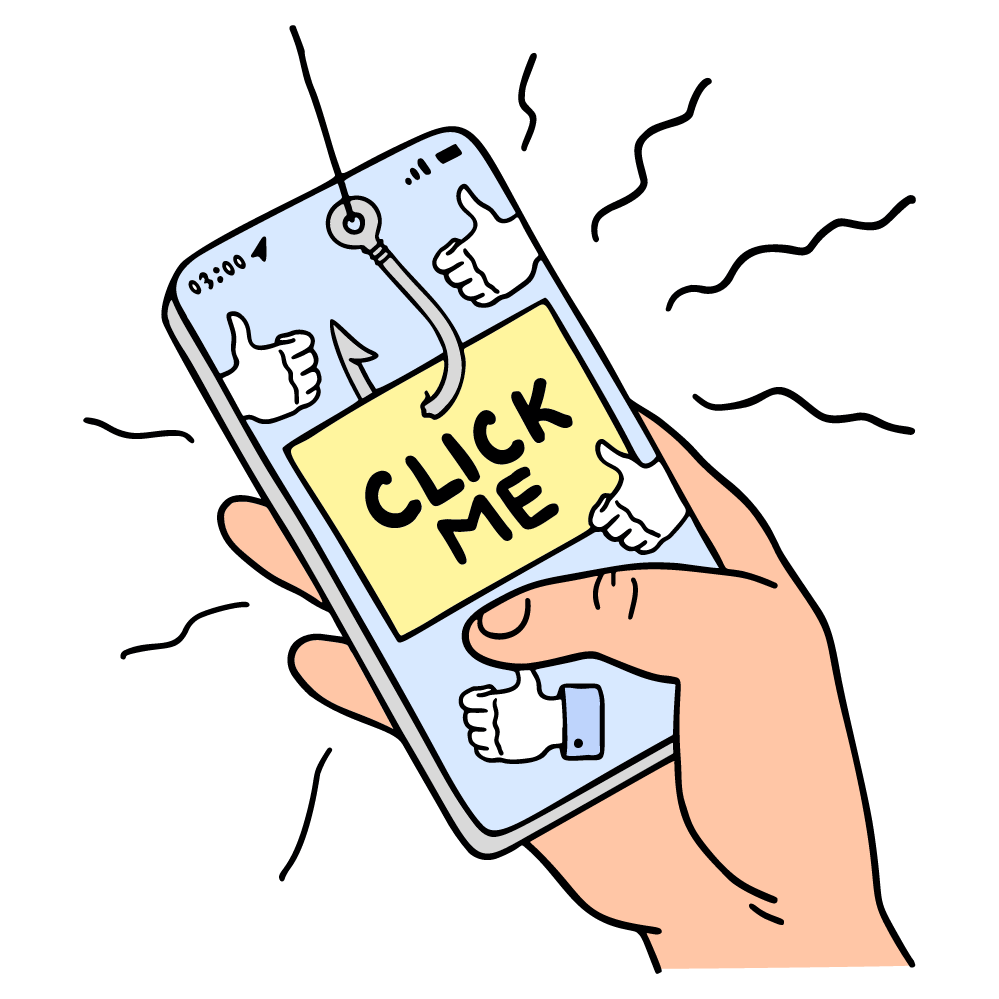 As the world continues to transition towards a digital future, it's important for everyone to equip themselves with the skills and tools necessary to make money online. More and more people are working remotely and online as employees but many are also taking the leap into working for themselves to get out of the rat race and to take full advantage of the new digital world whilst the opportunity exists to become truly independent and free
If you want to get ahead of the game, looking into affiliate marketing may be a smart choice. Affiliate marketing is one of the best ways to make money online and there are many beginner-friendly programs available that can help you get started quickly.
But what is affiliate marketing?
Affiliate marketing involves a performance-based structure in which businesses rewards one or more affiliates for each visitor or customer brought through their marketing efforts. This form of online advertisement—similar to pay-per-click (PPC) and search engine marketing (SEM)—has the potential to drive traffic at no cost to you.
To help beginners with getting started in affiliate marketing, i've compiled a list of the 17 best affiliate programs available today. These programs are designed with simplicity and ease-of-use in mind, so even if you don't know anything about affiliate marketing yet, click through our list and find one that works best for your needs! Then all you need to do is sign up, select products or services you want to promote, and start sharing your unique affiliate links with your audience. When they take action on your link and complete a purchase, you'll receive a commission from the sale—it's as easy as that!
What Are Affiliate Marketing Programs?
Affiliate programs provide businesses with a great opportunity to grow their customer base, while also offering affiliates the chance to make money through promoting services and products they believe in.
Affiliate programs are marketing initiatives whereby a business rewards one or more affiliates for each visitor or customer brought by the affiliate's marketing efforts. These rewards may come in the form of commissions generated from each sale, as well as bonuses for achieving certain milestones.
Additionally, many affiliate programs offer tracking and reporting tools that make it easy to monitor affiliate activity and measure the performance of individual affiliates. This makes it easier than ever before for businesses to connect with the right affiliates and offer them incentives that best suit their needs.
Overall, affiliate programs are an efficient way for businesses to gain new customers, while also giving affiliates the chance to earn money through promotions they believe in.
How Do Affiliate Programs Work?
In short, affiliate programs work by paying out commissions to affiliates who generate traffic through sales, leads, or clicks on behalf of the business. This process is tracked through an affiliate network, which then pays out commissions based on performance.
To get started with affiliate marketing, you must first create a website populated with helpful information such as product reviews. You can then add affiliate links to your website so that when readers purchase a product after clicking on your link, you get a commission for the sale.
Overall, participating in an affiliate program is an effective way to gain more customers, boost sales, and make money online—all while promoting products and services you believe in.
Do You Need A Website To Do Affiliate Marketing?
No you don't need a website for affiliate marketing. Having a website would make things easier but their are many methods of affiliate marketing without having a website and for some the strategies can be very successful.
See my post where I discuss if this is possible and how to do it – How to make money with affiliate marketing without a website.
What are the Top Affiliate Marketing Programs For Beginners
The best affiliate marking programs for beginners are:
Amazon Associates
ClickBank
Commission Junction
ShareASale
eBay Partner Network
Etsy Affiliate Program
Yazing
Giddyup
FlexOffers
Rakuten Marketing
CJ Affiliate by Conversant
Impact Radius
AvantLink
Avangate
Pepperjam Network
LinkConnector
MaxBounty
RevenueWire
Amazon Associate Affiliate Program
The Amazon Affiliate Program is a referral program offered by Amazon where participants can earn a commission on sales made through their unique referral link. It's one of the most popular affiliate programs as it has been around since 1996. It's a great opportunity for beginners because it's simple to sign up and start promoting Amazon products, and there's a vast selection of products to choose from. Plus, as one of the largest e-commerce companies in the world, Amazon has a trusted brand and a large customer base, making it easier for affiliates to drive sales.
But what sets the Amazon Affiliate Program apart for beginners is that it provides various tools and resources to help them succeed, such as access to Amazon's product images, links, and even pre-written product descriptions. These tools can help new affiliates create professional-looking affiliate marketing content without much effort, saving them time and making it easier to start earning commission right away.
Additionally, the commission rate is competitive, and Amazon also offers bonuses for top-performing affiliates, providing a potential for high earnings. These benefits make the Amazon Affiliate Program a great choice for beginners looking to start their affiliate marketing journey and make a passive income.
Clickbank
The Clickbank Affiliate Program is an opportunity for individuals and companies to promote products on the Clickbank marketplace and earn a commission on sales made through their unique referral link.
One reason why the Clickbank Affiliate Program is particularly good for beginners is due to the wide range of products available on their marketplace. With categories ranging from digital products such as ebooks, software, and online courses to physical products in areas like health, beauty, and fitness, beginners have plenty of options to choose from when it comes to finding products that align with their interests and expertise. Additionally, Clickbank provides a lot of resources and support to its affiliates, including training materials and helpful tools, which makes it easier for beginners to get started and succeed.
Another reason why the Clickbank Affiliate Program is a good choice for beginners is because of its simplified payment structure. Unlike some affiliate programs that require a minimum payout threshold to be met before affiliates can receive their commission, Clickbank pays its affiliates every two weeks, making it an attractive option for those just starting out who may not have large amounts of traffic or sales yet.
CJ (Commission Junction) Affiliate Program
The CJ (Commission Junction) Affiliate Program is an online advertising and marketing company that provides affiliates with access to thousands of advertisers and brands to promote. By becoming an affiliate of CJ, you can earn commission on sales made through your unique affiliate links.
What sets CJ apart and makes it a great choice for beginners is its user-friendly platform and accessible payment system. CJ offers a variety of tools to help affiliates succeed, including reporting, tracking and support. The platform also provides reliable and timely payments, making it easy for affiliates to manage their earnings and ensure they are paid for their efforts.
Additionally, CJ offers a diverse range of products and services to promote, from digital goods to physical products, allowing affiliates to find the best products to promote for their target audience. This diversity in product offerings allows for a wider range of earning potential, making it a great choice for beginners looking to make a profit in the world of affiliate marketing.
ShareASale Affiliate Program
ShareASale is an affiliate marketing network that offers affiliates access to more than three thousand merchant affiliate programs.
It is an ideal platform for affiliates to discover top-notch products to promote. The network offers a wide range of affiliate programs, ranging from small businesses to renowned brand names. Although the interface may seem simple, it is efficient and user-friendly.
The most appealing feature of ShareASale is the generous compensation offered to its affiliates. Some programs pay up to $300 – $350 per sale.
Thus, ShareASale is a highly recommended option for anyone in search of high-quality affiliate programs.
eBay Partner Network
The eBay Partner Network is an affiliate program that allows marketers to advertise and sell eBay products, with the potential to earn up to 50% commission from each sale.
This program is considered one of the most rewarding in the world of affiliate marketing due to its ease of use, low barrier to entry and great opportunities like eBay dropshipping.
Impact Affiliate Program
Impact is a powerful affiliate marketing network that helps businesses reach their target customers effortlessly by connecting them with some of the biggest names in the industry.
By joining Impact, businesses can leverage powerful automation tools to create more streamlined campaigns and drive higher sales. There are no fees associated with signing up and managing partnerships with these companies, who come from a variety of industries, including fashion, electronics, and home goods.
With Impact's advanced tracking system, businesses can gain insight into how their campaigns are performing and make adjustments to their strategies if needed.
Additionally, businesses have the option to switch between different payment models such as cost-per-click (CPC) or cost-per-lead (CPL). This allows businesses to better target their audiences and maximize ROI.
To further optimize campaigns, Impact's team of experts provides tailored guidance on the strategies that are likely to yield the best results. Businesses can also access exclusive resources such as free research reports, marketing templates, and videos.
Finally, Impact offers a comprehensive customer success program to ensure businesses are making the most out of their campaigns. Impact's powerful platform provides businesses with the ability to track, analyze, and optimize all of their marketing efforts in one unified dashboard.

Etsy Affiliate Program
The Etsy affiliate program is a great way for beginners to make money online. It offers a simple and straightforward way to start earning an income from the comfort of your own home. Not only does it provide a platform for individuals to promote products and earn commissions, but it also allows them to build their credibility as an affiliate marketer.
Additionally, with the help of the Etsy platform, users can gain insights into their target market and analyze customer trends.
Signing up for the Etsy affiliate program is simple and easy; all you have to do is create an account on Etsy.com and fill out the required information. Once approved, you will be given a unique referral link that you can use to promote Etsy products.
By using your referral link to promote products, users will receive a commission when someone buys from the link. Commissions range from 5-15% of the total purchase price, depending on the product being purchased. As an added bonus, if a user signs up for an Etsy Pro account through your link, you will receive a one-time bonus equal to the cost of the Pro membership.
In addition to receiving commissions for sales and leverage their referral link, affiliates can also utilize Etsy's advertising program that allows users to display targeted ads within the Etsy marketplace. This is an effective way to increase brand visibility and reach more potential customers.
By promoting products on Etsy, you can create a lucrative income stream and build a powerful brand. With the right strategy in place, affiliates can make a steady income without having to put in long hours or intensive labor. So start leveraging your referral link today and take advantage of all the rewards that Etsy has to offer!
GiddyUp Affiliate Program
The GiddyUp Affiliate Program is an excellent starting point for beginners in the digital marketing field. It offers them access to over 500 merchants and 150 DTC brands from a multitude of different industries, such as travel, electronics, health, and wellness. This provides affiliates with unique opportunities that they would otherwise not have access to.
Furthermore, GiddyUp also offers affiliates creative tools to help them develop their digital marketing campaigns. This includes a library of materials and resources that can be used for creating ads or promotional content. These tools allow affiliates to create and track campaigns more efficiently and effectively, resulting in higher returns on investment. Additionally, GiddyUp provides real-time reporting and analytics on performance, enabling affiliates to identify what strategies are working best. This helps them optimize their campaigns for maximum success.
GiddyUp is a great platform for anyone looking to get started in the world of digital marketing. With its wide range of merchants and resources, it provides affiliates with the perfect opportunity to make money without any upfront investment. Plus, its user-friendly interface makes it easy to navigate, allowing affiliates to quickly set up campaigns and track results. With GiddyUp, anyone can become an affiliate marketing expert in no time!
Today, more than 10 million people have used GiddyUp's platform to develop and launch their own successful digital marketing campaigns. With their help, affiliates can easily optimize their strategies to find the right combination of products and campaigns that will bring them the most success. GiddyUp provides detailed analytics tools to measure key metrics such as click-through rates and conversions, so affiliates can get a better understanding of how their campaigns are performing.
Additionally, GiddyUp also offers a wide range of resources to help affiliates improve and refine their campaigns, including best practices for content creation, affiliate marketing strategies, and more. They also offer support services to help affiliates get started on the right foot.
Overall, GiddyUp is a powerful tool that makes it easier than ever for affiliates to launch successful digital marketing campaigns. With their analytics and resources, affiliates can maximize their return on investment in no time.
Rakuten Advertising
Rakuten Advertising is an excellent platform for beginner affiliate marketers to begin their journey. With a wide selection of over eleven thousand affiliate programs, it can be overwhelming at first. However, Rakuten Advertising offers comprehensive support and guidance to help make the transition easier. Beginners can easily access tutorials, educational resources and reviews on different products and services to better understand the nuances of affiliate marketing.
Rakuten Advertising also offers publishers the ability to set up a custom interface for their campaigns and promotional activities. Publishers can customize everything from their landing pages and buying options to creative elements such as banners and ads. This allows them to create an engaging experience for customers that will keep them coming back.
Rakuten Advertising also provides a convenient way for publishers to track their performance. They can view detailed reports on the performance of individual campaigns and promotions, as well as overall stats such as clicks, impressions and conversions. This helps publishers make informed decisions about which campaigns are working best and how they should adjust or refine their strategy in order to maximize success. Additionally, Rakuten Advertising offers tools to help publishers optimize their campaigns and maximize ROI. Publishers can use built-in A/B testing capabilities and other features to ensure they're making the most of their marketing efforts. By leveraging these features, publishers can create a more effective, efficient campaign with increased chance of success.
Awin
Awin is a great affiliate program for beginners because it offers widespread access to over 21,200 brands. Furthermore, joining the program requires nothing more than their social media profile and a $5 deposit fee which Awin will then reimburse upon reaching their first payment threshold. This makes the process quick and easy for those new to affiliate marketing and eliminates any potential costs.
Also, Awin has an easy-to-use interface with helpful tools such as the "Advertiser Directory" and an "Affiliate Support Center" which provides quick resolutions to any questions or issues that you may have. These features are great for those just starting out in affiliate marketing, as they provide guidance and support for those who might not have the experience or knowledge to navigate the world of affiliate marketing. Additionally, Awin has a great referral program which allows you to earn extra money when referring new affiliates. All in all, Awin is an excellent choice for beginners looking to start their affiliate marketing journey.
The platform also offers a range of features such as deep linking, tracking URLs, multi-level commissions and more that makes it easy to track the performance of your campaigns. This means you can make sure each campaign is optimized to its full potential with minimal effort and time invested. Moreover, Awin offers advanced analytics that allow you to access detailed data about your campaigns' performance, giving you a better understanding of what is working and what isn't.
Their payment system is reliable and secure with multiple payout options available, helping you to stay in control of your finances. Awin also has an extensive network of global advertisers which opens up more opportunities for affiliates looking to monetize their traffic. Additionally, the platform has a dedicated team of professionals that are willing to help with any queries you might have. All in all, Awin is the perfect platform for digital marketers who want to maximize their income potential while being able to track and analyze their campaigns with ease.
Awin also provides an array of helpful tools such as banners, widgets, and promotional content to help you optimize your campaigns. With these tools, it's easier than ever to customize your marketing efforts and ensure maximum visibility in the online space. Furthermore, Awin offers an affiliate tracking dashboard which allows you to closely monitor performance with real-time insights. This will allow you to stay up-to-date on your campaigns, so you can make changes on the fly.
Overall, Awin is a highly powerful platform for affiliate marketers that offers an abundance of features and tools to maximize success. With its easy-to-use interface and top-notch customer service team, Awin takes the hassle out of digital marketing and makes it easier
Advantage
Avangate's affiliate program is an excellent opportunity for newbies to start their affiliate career. Not only does the platform provide an extensive collection of software and digital courses, but its additional features make it easy for beginners to get started. For example, Avangate has deep linking tools that allow affiliates to link directly from their website or blog to product pages on the Avangate website. It also has geo-targeted shopping carts, which allow affiliates to set up their own storefronts in different countries or regions and target customers from those locations. Finally, affiliates can take advantage of free software trials as a promotional tool to attract more potential customers. All these features make it convenient for affiliates to get started and do business successfully. Avangate also has a comprehensive customer support system so any questions or concerns can be addressed quickly. All these features make the platform an ideal choice for affiliates who are looking to start their own affiliate business.
In addition, Avangate provides essential tools for tracking and reporting performance, so that affiliates can easily track the progress of their campaigns. The platform also has a built-in fraud detection system that automatically flags suspicious activity and helps protect affiliates from fraudulent activities. Additionally, Avangate provides powerful analytics that allow affiliates to make well-informed decisions about how to optimize their affiliate marketing campaigns. This ensures that they're making the most of their efforts.
Avangate also provides support for affiliates by offering an extensive library of resources, including tutorials, webinars and FAQs. These resources are designed to help affiliates maximize their success with the platform. With Avangate's customer service team available 24/7, any questions or concerns can be addressed quickly and easily. Furthermore, Avangate's referral program rewards affiliates for introducing new users to the platform and offers generous commissions in return. All of these features combined make it easy for affiliates to take advantage of Avangate's effective solutions.
In short, Avangate is a reliable partner that provides powerful tools to help affiliates succeed. The platform is user-friendly and has a wide range of features to support affiliates' goals. With Avangate, affiliates can be sure that their efforts will be rewarded with generous commissions and improved bottom lines.
Tailor Brands Affiliate Program
The Tailor Brands affiliate program is an ideal opportunity for those who are looking to get involved in the field of online marketing and promotion. Not only does it provide an excellent way to earn money from referrals, but it also offers a unique array of services that are tailored specifically for the clothing industry. Through Tailor Brands, you can create high-quality custom designs for clothing, giving you the ability to stand out from the competition. Additionally, Tailor Brands also has a wide array of branding services such as logos and web design, allowing you to create an online presence that reflects your own individual style. With all these features, it's easy to see why this affiliate program is so popular with online marketers. With Tailor Brands, you can make a real difference in the success of your online business. So join today and start making money while marketing and promoting your own style!
Tailor Brands offers a comprehensive suite of services that are designed to help you maximize your revenue potential. With their easy-to-use dashboard, you can track your performance and gain insights into how to optimize your campaigns. The dashboard also features in-depth analytics that provide detailed data on which content works best for you, helping to ensure that you are creating the most effective campaigns possible. Plus, Tailor Brands offers an array of promotional tools to help get the word out about your brand quickly and effectively. Their social media integration capabilities allow you to easily connect with customers and followers on the platforms they use most, while their email marketing tools make sending out professional-looking newsletters a breeze. With Tailor Brands, you have all the tools you need to make your online business soar. Sign up today and start reaping the rewards of a more successful business.
*More in depth reviews to come soon
Conclusion
So there you have it! The best affiliate marketing programs for beginners. These are programs that offer a low barrier to entry, reasonable commission rates, and plenty of support. It's now time to get started on your own journey to success with affiliate marketing. Just remember to be patient, as it takes time to see results from any marketing strategy. And don't forget to just enjoy the process and it will lead to some nice payouts coming your way – if you enjoy what you're doing, then your audience will too. With these things in mind, go forth and conquer the world of affiliate marketing!